Heaps Decent was a hub of energy last week with three amazing workshops over three days; Heaps Decent playing host to a spate of world class producers, in town for the 
Parklife
 tour.
On Tuesday Brodinski and Sinden generously donated their time and skills, heading out to the all-girls Juvenile Justice Centre Juniperina to make some music with the girls who were elated to be joined by such esteemed guests (but mostly by the boys' accents!) The day was a success, recording several rap verses over a mind blowing Brodinski and (UK producer) Solo beat as well as a couple of spine tingling diva RNB verses over a slowed down version of the same beat to really show just how far these girls have improved!
Wednesday saw the Heaps Decent crew head back to Juniperina where we spent the morning tidying up some gems from the previous day's proceedings before being joined by Ed Banger Records' super DJ/producer DJ Mehdi for a DJ workshop for the girls. To their astonishment, another French accent! and who better to run a DJ workshop?!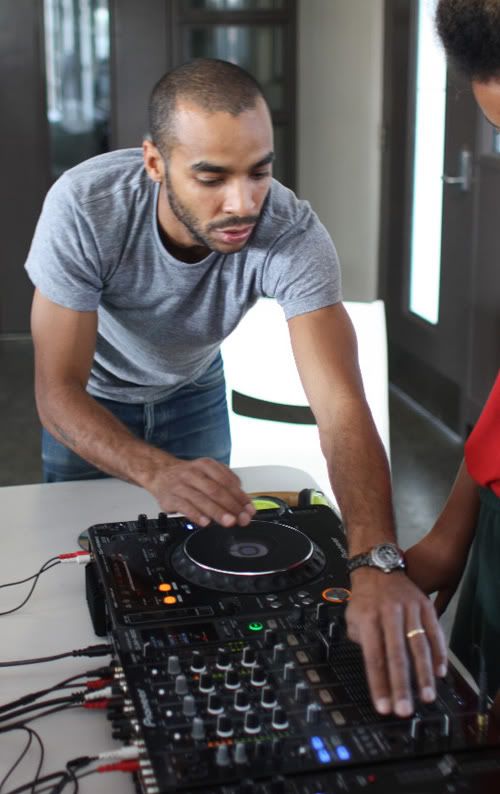 With a simple insight into the basics, it wasn't long before Mehdi had the girls beat matching and looping for a fun afternoon, my favourite quote of his while talking to the girls, "that's my job, it's pretty easy, huh?"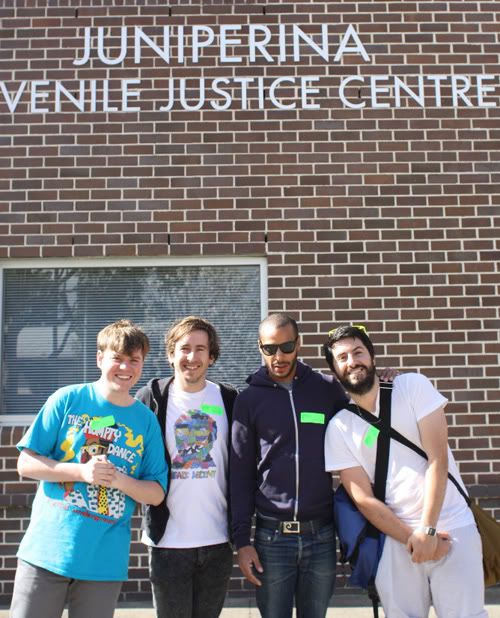 Thursday saw us head over to the immaculate Gadigal Studios in Redfern for a session with Jesse Rose and AC Slater working on production with young Sydney artists Stunna Set. The boys were all business with Rhimi from Stunna Set laying down some vocals on a solid Jesse Rose beat with some tweaking by AC Slater. I'm really looking forward to hearing this one.
Following the workshop, we headed down to the rocks where the Parklife tour artists were subjected to a significant defeat at the hands of the triple j team, and specifically Heaps Decent's own Nina Las Vegas! (I didn't know quite who to cheer for)
We were super lucky to have been joined by such amazing artists last week, each workshop was incredible with the participants and the artists taking a great deal away from the experiences. All the artists we had the privilege of taking along with us were fantastically gracious and they all showed just why they are the successful professionals they are. We are truly grateful for their time and effort!
THANKS TO FUZZY
Without the tireless help from the guys at Fuzzy we wouldn't have been able to take along the international artists. As well as running a national tour last week, in the form of the Parklife festival, the guys at Fuzzy helped Heaps Decent with a great deal of effort put into organising artists for our workshops. THANKS FUZZY!
For more snaps of the action, hit the Heaps Decent facebook page over here and keep an ears peeled for the fruits of the Heaps Decent labour.